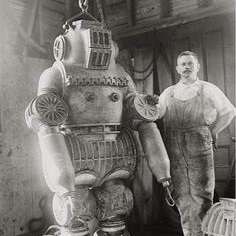 Assignments
Using Tanto Primo, you get superior control over the jobs you are supposed to complete. Are you worried that you might forget about a small assignment? With Tanto Primo, you can relax.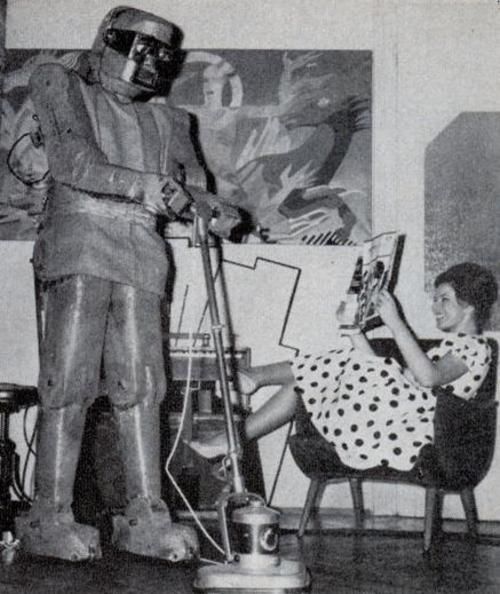 Collaboration
If you work in a cluster, or if you use external resources, keeping track of your money and splitting invoices can be a challenge. Using Tanto Primo, it's easy. Really easy.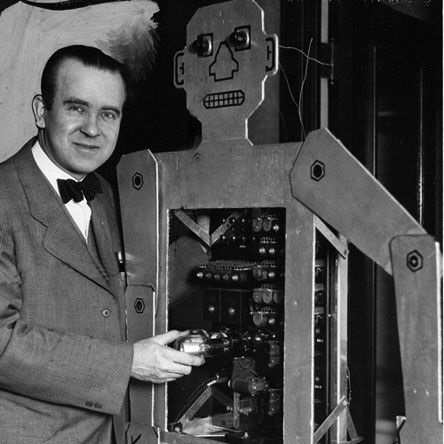 Invoicing
The last part of the job isn't the one you prioritize, but it's the most important. Getting paid. With Tanto Primo, you can generate, send and book your invoices in a single click. And it supports multiple currencies.
---
Never miss an assignment again.
Use the tools you need.
Using Tanto Primo, you can track and monitor all your assignments with less administrative effort. Using intelligent parsing, you can turn e-mails into assignment records without manual data entry.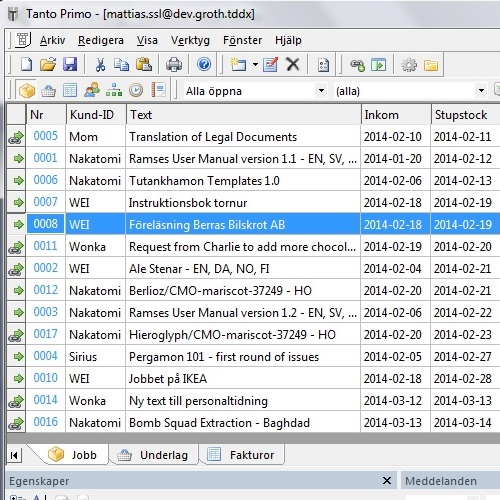 ---
Cooperate or outsource?
Keep track of your money.
Using multiple resources on the same job is not a problem anymore. For each assignment, you can split hours, words, pages, or amounts between your internal or external resources.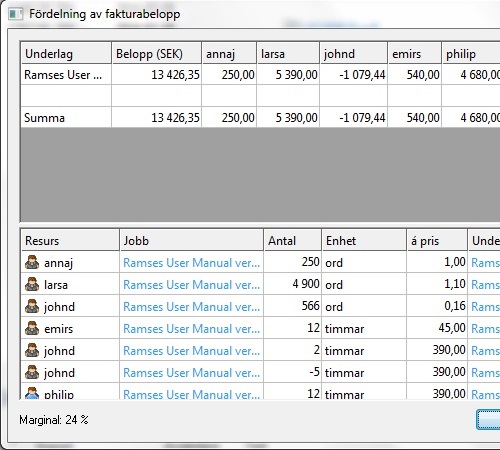 ---
From assignment to invoice and voucher.
In 2 clicks.
Once the information is registered in Tanto Primo, invoicing your assignments is a really easy task. And when the invoice is created, exporting it to the general ledger is simply trivial. And once you reach this point, you can check your profits by assignments, customer, resources, and more.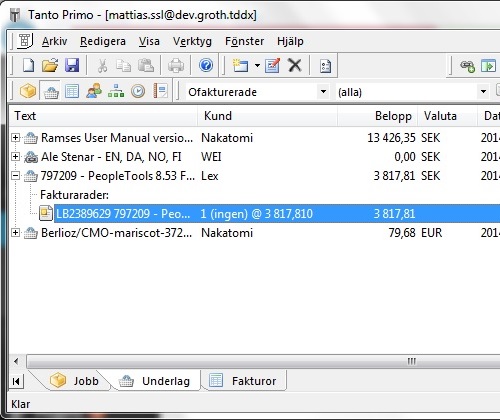 ---